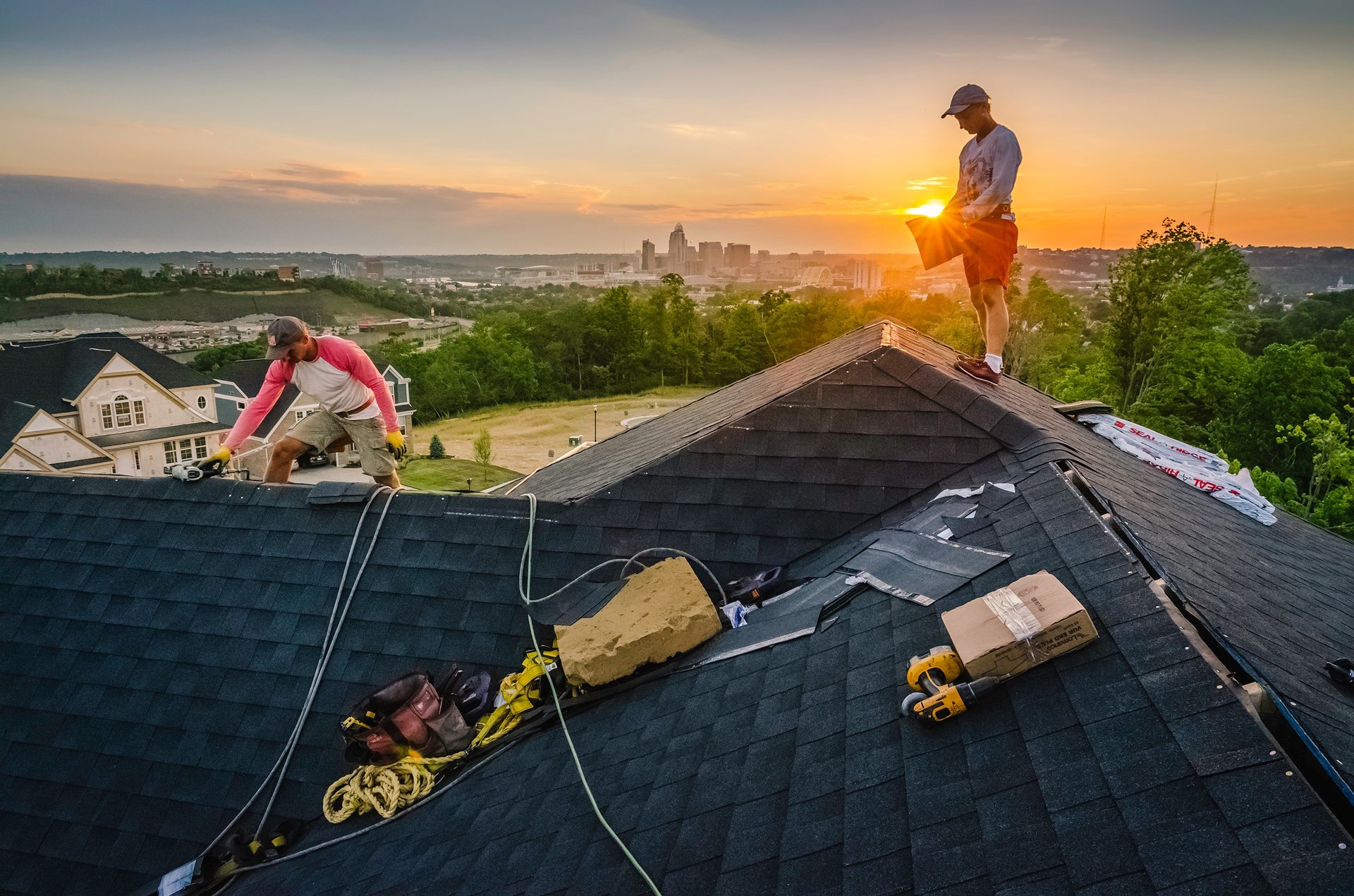 Viktor Posnov
ROOFING SERVICE
in CINCINNATI
I am doing roofing and gutters since 2009.
If you have issues with you roof, gutters, chimney, skylights, or other flashings, I can help you with that!
Love doing roofing and always make sure my customers are happy!

We offer all types of roofing services for customers in the Cincinnati area:

Roof Repairs / Replacement, Skylights, Chimney, Flashings
Gutters, Gutter guards, Downspouts
I am working with best quality materials and time-tested materials.
All of repairs have a 100% satisfaction guarantee and 2 years warranty.
All new roofs and installations comes with 5 years workmanship warranty.


Services we offer:
- Damaged or missing shingles Repair;
- Flat rubber roof repair;
- Gutter Cleaning;
- Chimney motor repair and Flashing installation ;
- Step Flashing installation;
- Skylights installation, repair or cleaning;
- Installation of roofing ventilation.


Sometimes old roofs are past repairing so the complete replacement is the best option.
This includes, but not limited to:
- Dismantling old roof, dumpster service;
- Underlayment and ice guard installation;
- Flashing;
- Drip edge, gutters, pipe boots and flashing installation;
- Chimney flashings and chimney caps;
- Ridge vents or box vents for ventilation;
- Shingle installations and rubber installations for flat roofs.


Gutter installation service for your faulty gutters with a system guaranteed to support the integrity of your roof.
Gutter services include:
- Removal of old gutters;
- Insulation of new seamless gutters;
- Replacing or installing a new fascia board;
- Gutter guards installation;
- Gutter cleaning;
- Sealing or patching of the old box gutters.


Flat roof repair, large retail outlets, small businesses, condos, and even large industrial facilities. If you are looking for new installations, repairs, maintenance or emergency services we will help with this. We will do roof leak repair, wind damage repair, puncture repair, flashing repair, ventilation repair and more services for commercial buildings. Please, ask for other services available.


To avoid costly repairs we suggest you use our Preventative Maintenance Service:
- Gutter cleaning;
- Coating box gutters with 100% silicon;
- Removal of ice / leaves / trash, itc.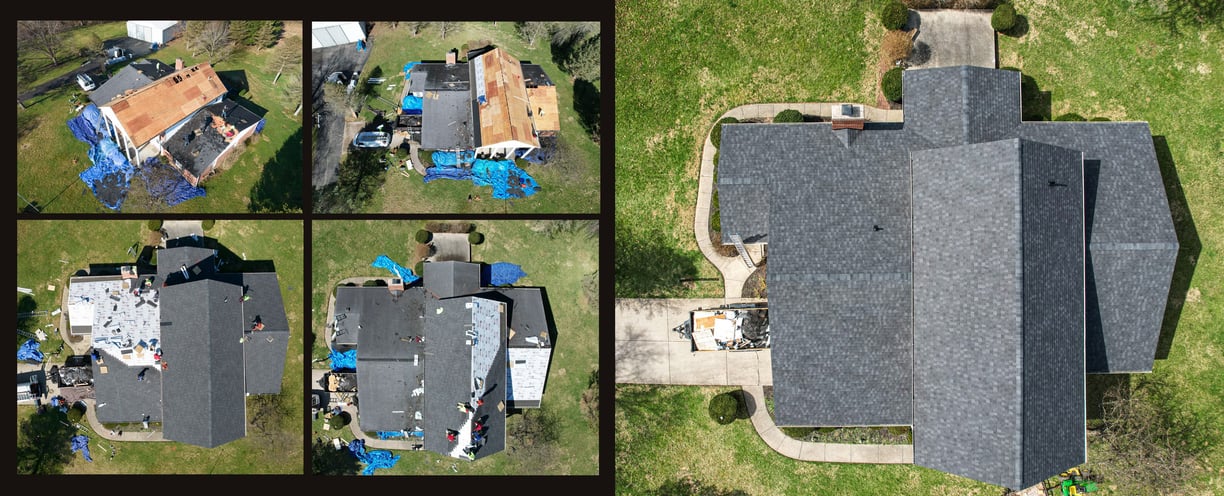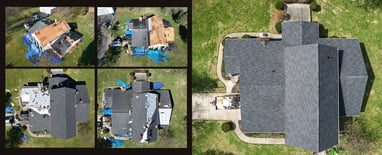 "I started Roofing Service in Cincinnati with a simple goal in mind – provide the best services to all of my customers and to ensure each job is done right and under warranty"
Youtube
See videos of the jobs we have done:
"Viktor did a great job on my house; my house which is in fine shape. I also had a "garage", not in great shape that I didn't want to invest a lot of money in. Viktor was able to work with me in terms of putting something viable on that where I didn't feel that I wanted to invest a huge amount of money; other companies insisted that they only "did things one way", again I didn't want to invest a ton my money in it and I appreciate Viktor being able to come up with two workable solutions and taking my needs and wishes into account as the first priority, lots of integrity in that."
Jim D.
"I can definitely say Viktor is a roofing hero. He is able to tackle roof slopes others won't do. And he's fast. He was able to finish our old house steep roof within days. He was there early morning every day he promised. He also helped me with other roof details. I highly recommend him to anyone, especially with those who live in homes with complicated roof designs."
Ievgen S.
"Viktor was a true professional from start to finish. He replaced our gutters. He was first to respond came out after finishing up that day for a estimate. Did the work at my convenience. He was a hard worker and finished in a day. Highly recommend, he is a hard worker who seems to really care."
Mario H.
"Viktor contacted me immediately and came out the same day. He showed pictures and went above and beyond with the work. I wanted him to repair the flashing around my chimney. He also cleaned my gutters and trimmed the bushes out of the gutters. At no charge! I mentioned that I should get gutter guards and he had some and installed them at an extremely reasonable price. When he finished the work he sent pictures to me to show me what he had done. He was very professional and very polite."
Marilyn B.
"Viktor is outstanding, I can't say enough great things about him! I needed gutter work done quickly. I reached out to him and that same day he got back with me with regards to what I needed done. Viktor came the next day took pictures and gave me a very fair quote as to what needed done and how much it would cost. While he was here he cleaned out the gutters but wanted nothing as far as pay. It was just something he does when he assess a job. I obviously accepted the quote this was on a Friday, he ordered my gutters and leaf guards and that Tuesday he came out even though it was raining and installed them. He even did a few extras just because!!!! Don't hesitate on hiring him he was prompt, courtesy, consistent communication and cleaned up everything when he was complete. I will definitely hire him in the future for my roof when that needs replaced."
Heather S.
"Viktor did a superb job on re-roofing my storage shed. I hired him yesterday, and he was here at 8 AM sharp this morning, ready to go to work. He had to tear off the old, cheap 3-tab shingles, and he replaced them with high quality architectural shingles. He paid attention to every detail and approached this job like he was roofing a house - including drip rails, synthetic waterproof underlayment, ice guard, etc., to ensure a long-lasting, high-performance roof. I would definitely use him again for another roofing job, and I highly recommend him."
Larry S.
"Viktor was outstanding! He was able to stop by my house quickly to evaluate what was wrong and give an assessment on how best to fix the two problems without replacing the entire roof. He returned as scheduled to fix the problems and went above and beyond to fix additional small tiny problems at no additional cost. Plus, he checked the gutters and chimney for repairs too. He walked me through everything with photos that he texted me for reference. I feel very confident in his work and will hire him again!"
Nick P.
"Viktor sure saved the day! He arrived very promptly after I placed an "emergency" request for roof repair! I had a hole in my roof from a fallen tree limb, it was raining, and water was dripping inside my house! Viktor assessed the damage & quoted me a cost to repair. Once I agreed it was a fair price he immediately started on the job and worked until after dark to complete! He even attended to another issue around my chimney & even cleared a bunch of moss off my roof. I can't even express how grateful I was to have located him & would certainly recommend his work to others!!"
Sue D.
Feel free to call me and explain your problem with roof. We will make an appointment as soon as possible for a visit and evaluation.
We work with well-established and well-known companies at roofing business.
Only the highest quality materials with a long-term guarantee.